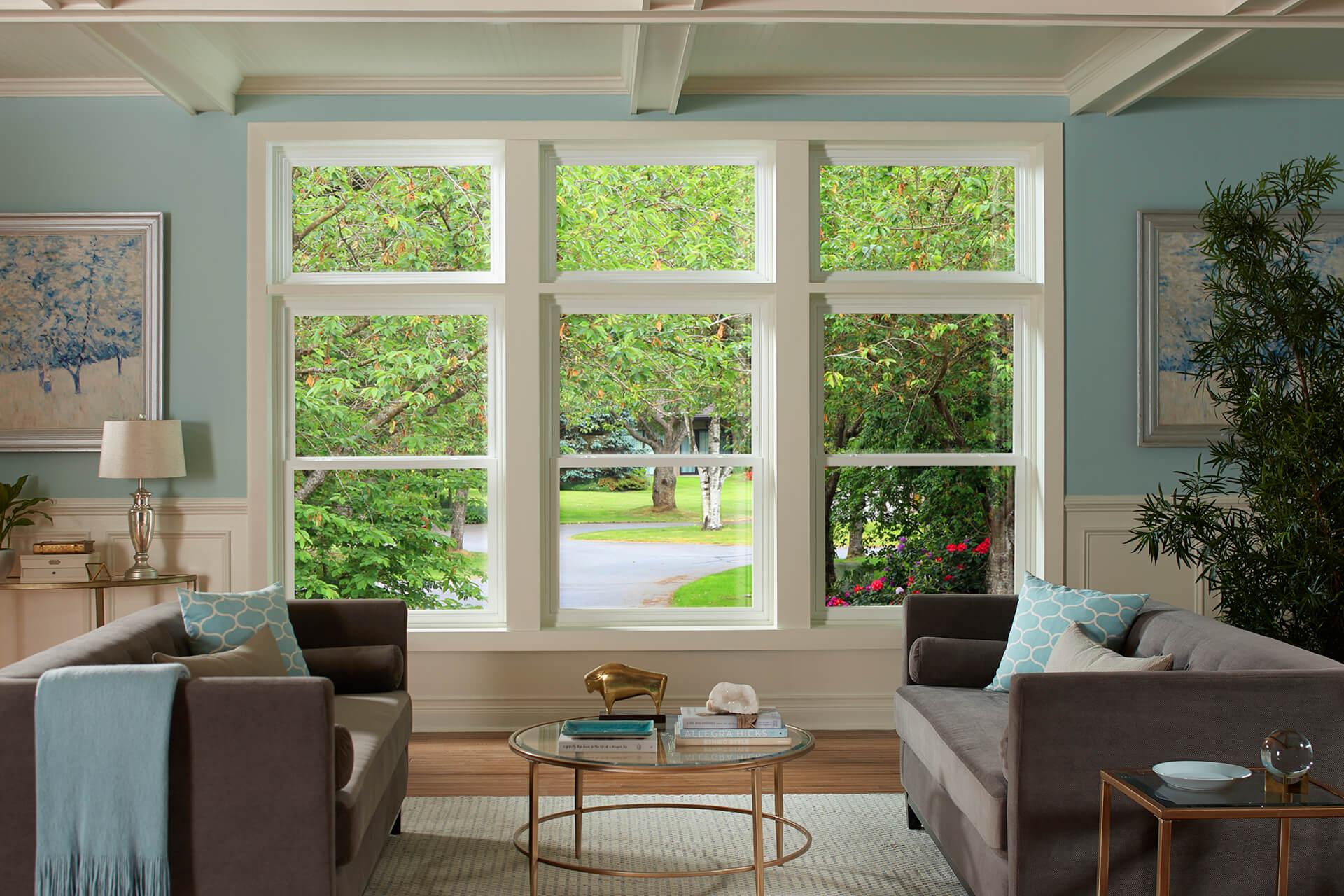 An open-and-shut case for both.
When you decide to invest in replacement windows, there are a lot of options to consider — styles, shapes, colors, and construction materials, to name just a few. The current popularity of casement windows has many people wondering if they're the best type of window for their home, rather than more traditional double-hung styles. Let's break it down in terms of similarities and differences.
What are the basic differences?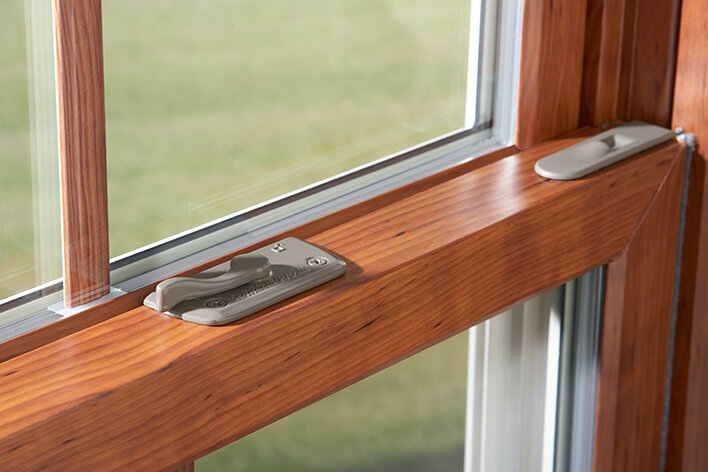 A double-hung window is made from two pieces — an upper sash and a lower sash. These sashes slide up and down within the window frame, opening from the top or bottom. The flexibility to open only the top portion of the window can be a safety feature for small children and pets.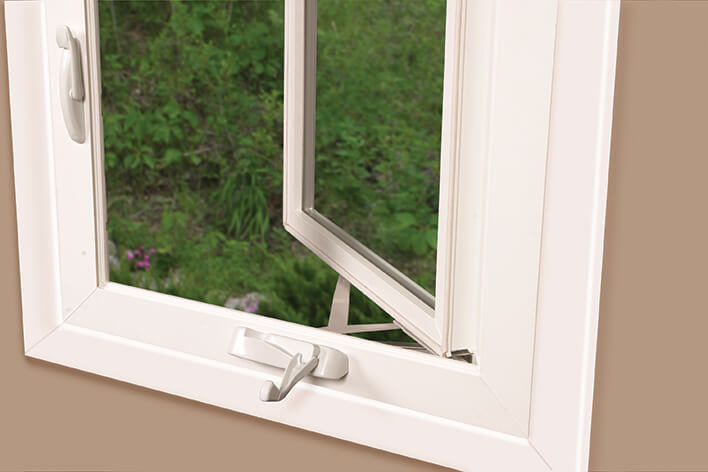 A casement window opens and closes with a hinge on the side, like swinging open a door. They generally use a cranking mechanism to operate and a lever lock to seal closed.
What do they have in common?
Well, they're both windows. They can both be made of high-efficiency double- or triple-paned glass, and they can both be constructed from a variety of framing materials such as durable vinyl.
Double-hung and casement windows both offer excellent energy efficiency, with casement windows having a slightly tighter seal around the window when closed and locked.
Both styles are durable. However, because casements crank open outwards from the home, they have more exposure to the elements of sun, wind, and rain when opened. The fully enclosed double-hung style may be a better choice in wet climates.
Both styles are easy to clean inside, but double-hungs can be made with a tilt-in mechanism that makes cleaning the exterior of the window a breeze.
Beyond these similarities, the rest is up to you, your home, and how you like to use your windows.
In other words, it all depends ...
It depends on your point of view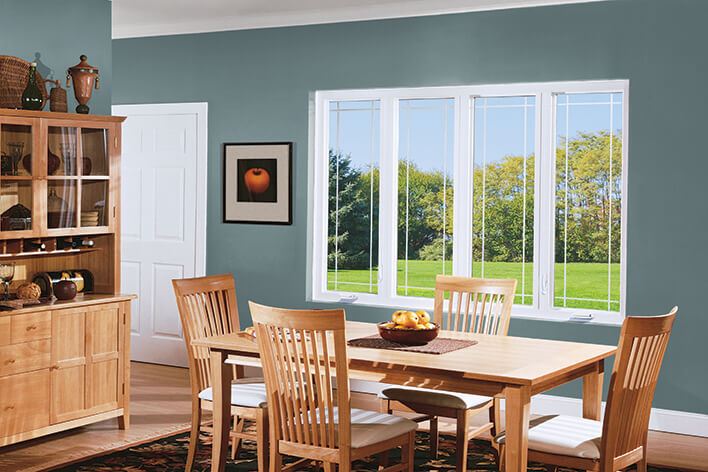 If the view outside your window is a focal point of the room, you may prefer casement windows. Casements act like a picture window that can be opened for ventilation.

Double-hung windows have a horizontal rail in the middle where the upper and lower portions of the window align. If you choose to have a traditional multi-paned grid or even leave the sections free of grids, the meeting rail will still break up your view, especially when the window is opened from the bottom, top, or both.
Even sliding windows that open from side to side have vertical meeting rails that break the view when opened. For an unobstructed view, go with casement styles that have no railings.
It depends on where they'll be placed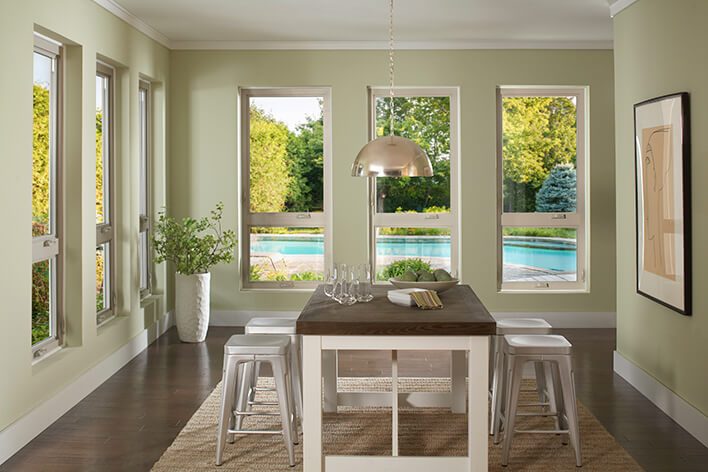 One important consideration is the range of space required outside your home to swing open casement windows. If there's shrubbery, a walking path, or a seating area outside the window, casements could be a hazard or an inconvenience when opened.

It depends on the style of your home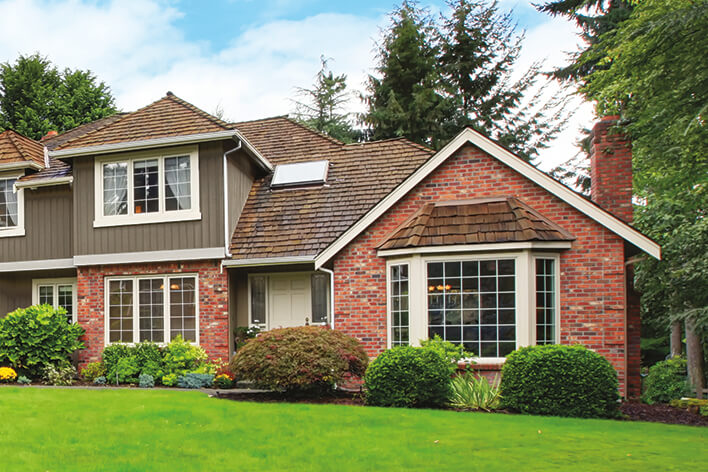 When it comes to boosting curb appeal, replacement windows are a good value. Traditional styles, such as Colonial or Cape Cod, tend to fit right in with a double-hung style and traditional grid pattern. Modern or contemporary-style homes usually look better with the simplicity of casement windows.

It depends on your feelings about screens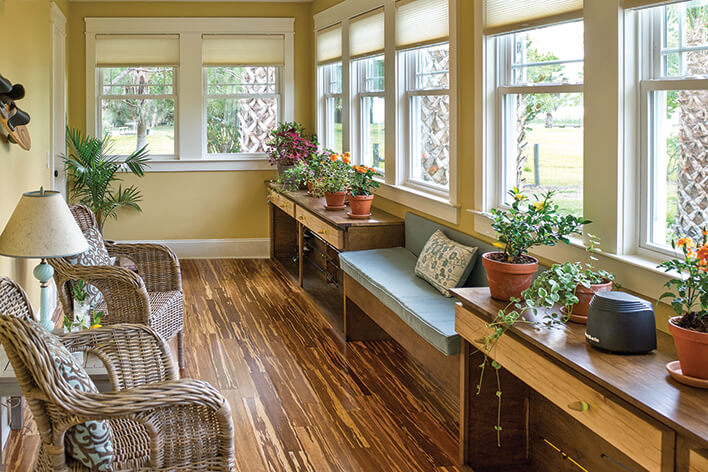 Double-hung windows generally have screens attached on the outside, while casements have the screen attached inside to allow the window to swing open while keeping the opening covered by the screen.

It depends on your access for opening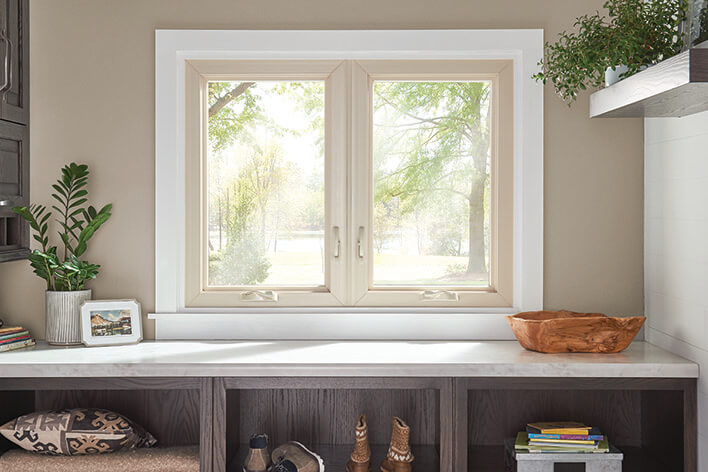 Have you ever tried to open a double-hung window while standing in front of a kitchen sink? It can be a challenge, especially for people who aren't tall enough to reach the sash. This is what we mean when we ask you to consider your access for opening.

Using a fold-out crank at the base of a casement window can be a useful benefit over having to raise and lower bottom sashes of double-hung windows by hand, especially on windows you'll be opening on a regular basis.
It depends on your airflow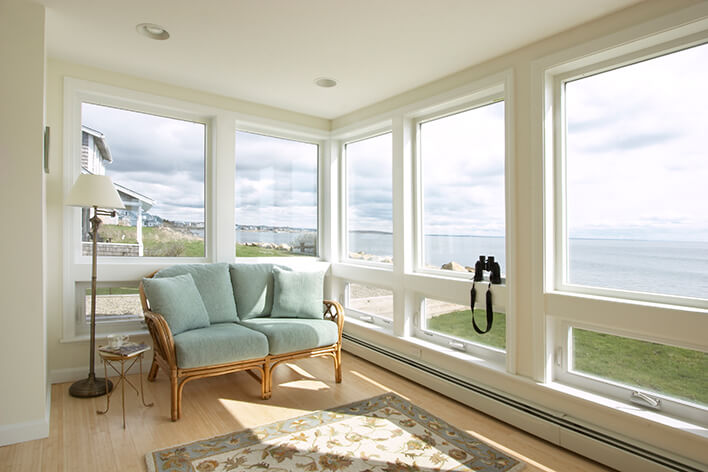 An open casement window can act like the sail on a sailboat, catching the wind running alongside a building and bringing it inside. However, if you live in an area where winds can be intense, you may have to be vigilant not to leave these windows open during storms.

Your friends at Window World love to discuss the many options available for replacement windows. Begin your home renovation of quality windows, entry doors, siding, and more with a free consultation, either in-home or virtually. With over 25 years of home renovation and remodeling experience, we're well-equipped to assist with any of the above designs. Contact your local store today.
---