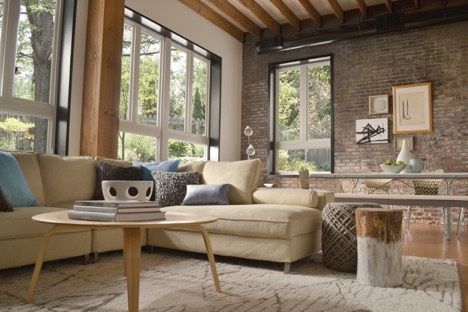 The options for replacement windows can seem endless. As a homeowner, it's empowering to be well-informed about your options, so you can choose the type of window that works best for your budget and style. Two popular hinged window styles — casement and awning — are actually quite similar and therefore difficult to differentiate. Luckily, on your next trip to your local window store, you'll be equipped with enough information to make a confident decision regarding the best windows for your home. Here's what you need to know.
What are casement windows?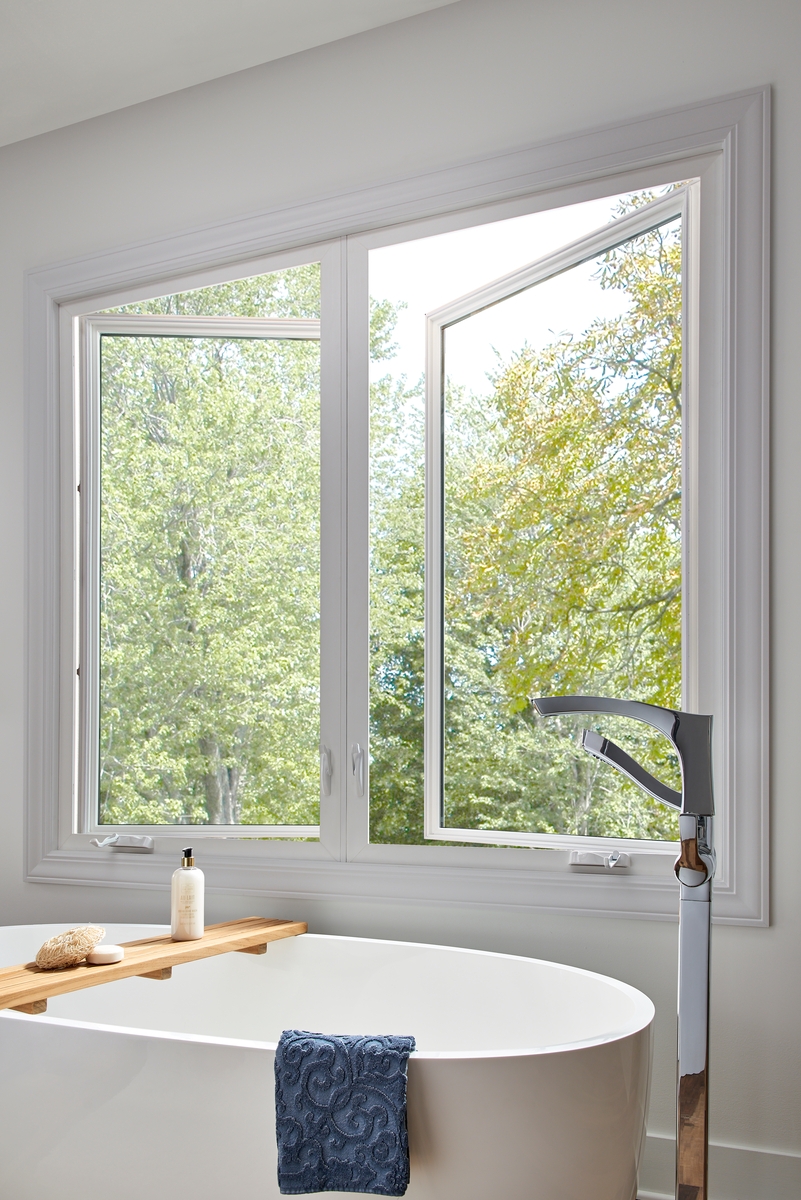 Casement windows are designed for spaces in which the height of the window opening is greater than its width. They have hinges on the left or right side of the frame that allow them to open fully for maximum ventilation and natural light. Casement windows rely on a cranking mechanism to open and close and are notably energy-efficient.

Benefits of casement windows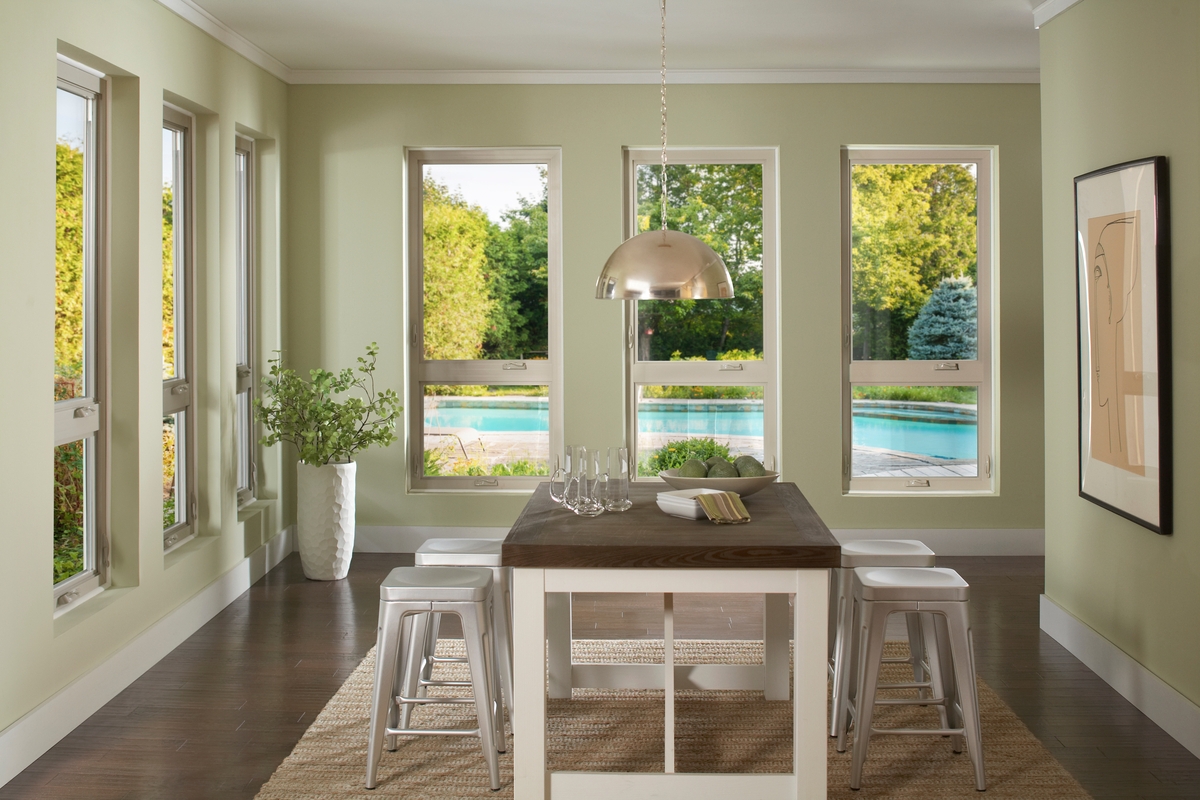 Clear views. Casement windows are ideal for homeowners in search of an unobstructed view of the outdoors. They offer the same look as a fixed or picture window while still allowing for ventilation and means of egress.
Simple cleaning. Whether you enjoy a carefree lifestyle or keep busy with a never-ending list of things to do, cleaning windows is a chore. Many casement windows can rotate fully on both sides, and because of their versatility and flexibility, every part of the glass is easily accessible. Casement windows help keep your screens clean, too, since the screens are on the interior of the house.
Ample ventilation. Casement windows have the unique ability to behave like a sail on a boat. When they're open four or five inches, rather than completely, they can catch the air outside and redirect it along the full-length panel into the home. The downside is the possibility that a larger casement window catches too much wind and causes the hinges to twist out of shape. If you live in a windy area, casement windows may not be ideal for your home.
Ideal for smaller windows. The glass on large casement windows can be heavy enough to bend the hinges out of shape, which is why it's best to install this type of window in small- to medium-size openings.
What are awning windows?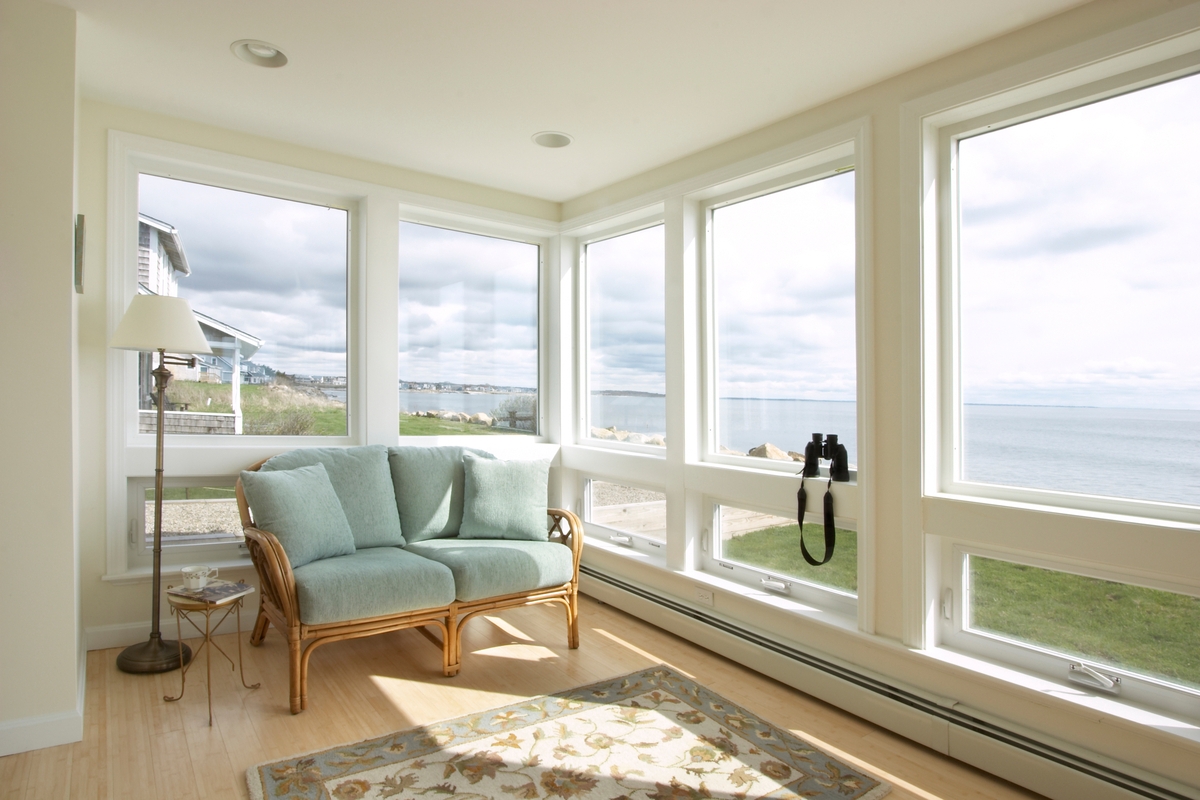 Awning windows are similar to casement windows in that they are both hinged, crank windows. One of the main differences is that awning windows tilt open at the bottom and have a hinge at the top. Window World carries awning windows that pivot smoothly on top-mounted stainless steel hinges and use a simple crank mechanism. They work well in kitchens or bathrooms in openings that are wider than they are tall.

Benefits of awning windows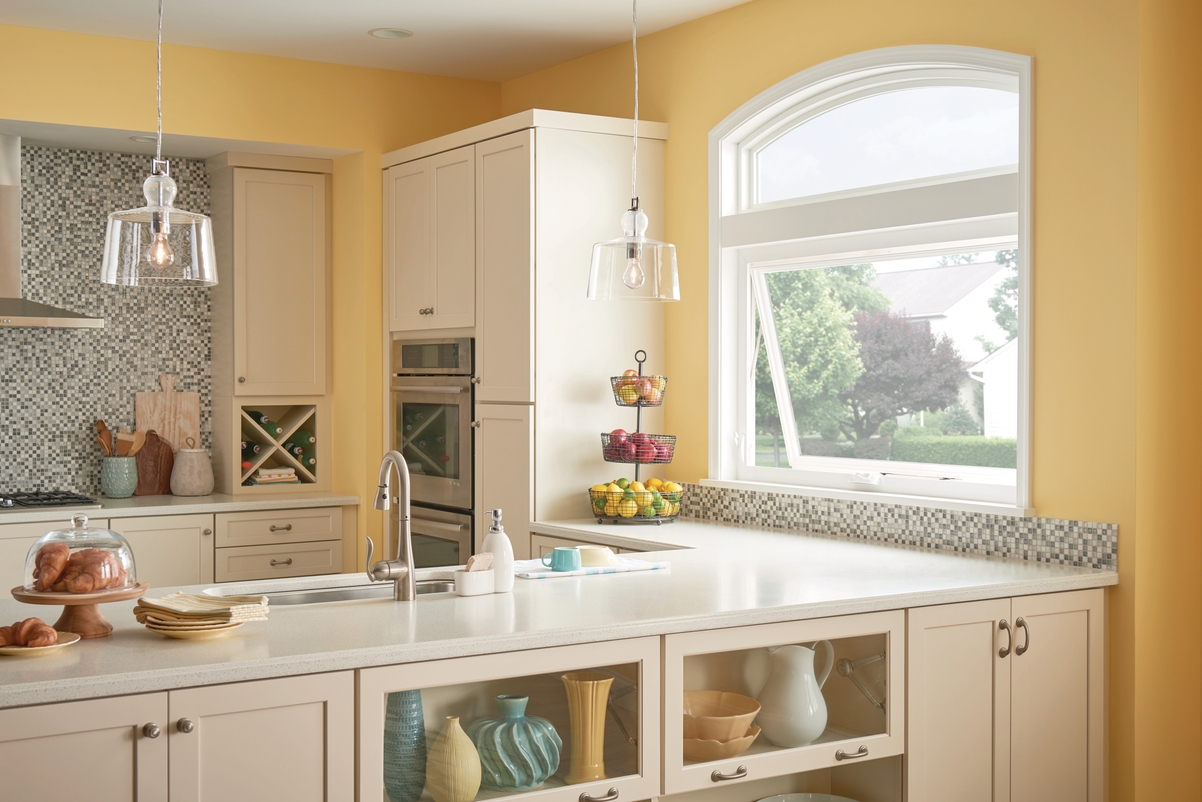 Airflow, even on a rainy day. Since awning windows open to the outside, the awning catches a breeze and pulls it into your home, creating better ventilation. You also won't need to close your windows when it's raining because the sash acts as an awning. That means your rooms can still enjoy fresh air in inclement weather.
Light and visibility. There are no bars or check rails on awning windows, only a single sash without dividers. So, you get an unobstructed view and the maximum amount of light.
Smaller window openings. Awning windows come in limited sizes, as the sash simply becomes too heavy as the window gets larger. But, if you're set on having awning windows for a larger opening, there is a solution. Consider a combination unit with multiple awning windows or a mixture of awning and fixed windows, which will allow you to take advantage of the benefits of awning windows without succumbing to the size limitations.
Note: Awning windows need more exterior clearance in order to have enough space to open outward. If there are trees or large bushes too close to the window, it will not be able to open to its full capacity.
At Window World, we've been committed to helping homeowners select the perfect windows for their homes for more than 25 years. Request a quote for beautiful, functional casement, or awning windows that will enhance your home, inside and out.
Editor's Note: The images and copy in this post were updated in October 2020.
---