Back to Blog
A Step-by-Step Guide for Having New Windows Installed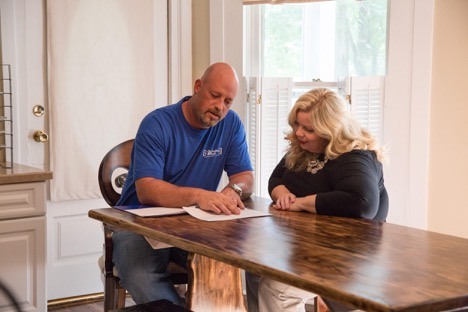 You've set an appointment for replacement window installation. Now what?
Most homeowners only go through the window replacement process once or twice in a lifetime, so if you have no idea what to expect, you're in good company. While every situation is unique, here are the basic expectations for an appointment with your window installers.
Before new window installation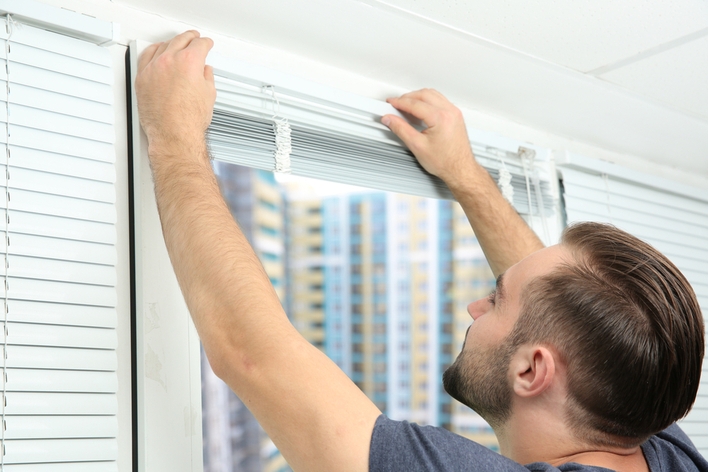 1) Strip your windows
Remove any drapes, shades, and blinds before the installers arrive, so they'll have easy access to each window. If you have plants, picture frames, or other decorations on the windowsill, you'll want to move those out of the way, too.

2) Clear a path
Your installers need a clear path to your windows, both indoors and out. Inside your home, remove toys, furniture, rugs, lamps, and any breakable items. Outside your home, clear potential obstacles like barbecue grills, flowerpots, outdoor toys, and patio furniture. Basically, you want to move anything that could cause delay or harm.
3) Protect your space
It's safe to expect cutting, caulking, and painting with this project. Drop cloths will protect your floors and furniture inside, and your flower beds and other landscaping outside.
4) Designate access for installers
Decide in advance which doors the crew will use to enter and exit your home. Communicate this information with the installers before they arrive.
5) Confirm the installation schedule
Don't forget to touch base with the installer or salesperson to ensure everything is on track for your scheduled appointment.
6) Prioritize safety first
If you have children or pets, make arrangements for them to be elsewhere during installation.
7) Walk through with the foreman
Before work begins, complete a quick walk-through with the foreman to go over each window that needs to be replaced. Be sure the correct windows were delivered, and everyone knows which windows to address.
8) Check the window labels
Double-check the labels on your new windows. If you ordered ENERGY STAR® qualified replacement windows, but the labels read otherwise, you'll want to have this addressed before work begins.
During new window installation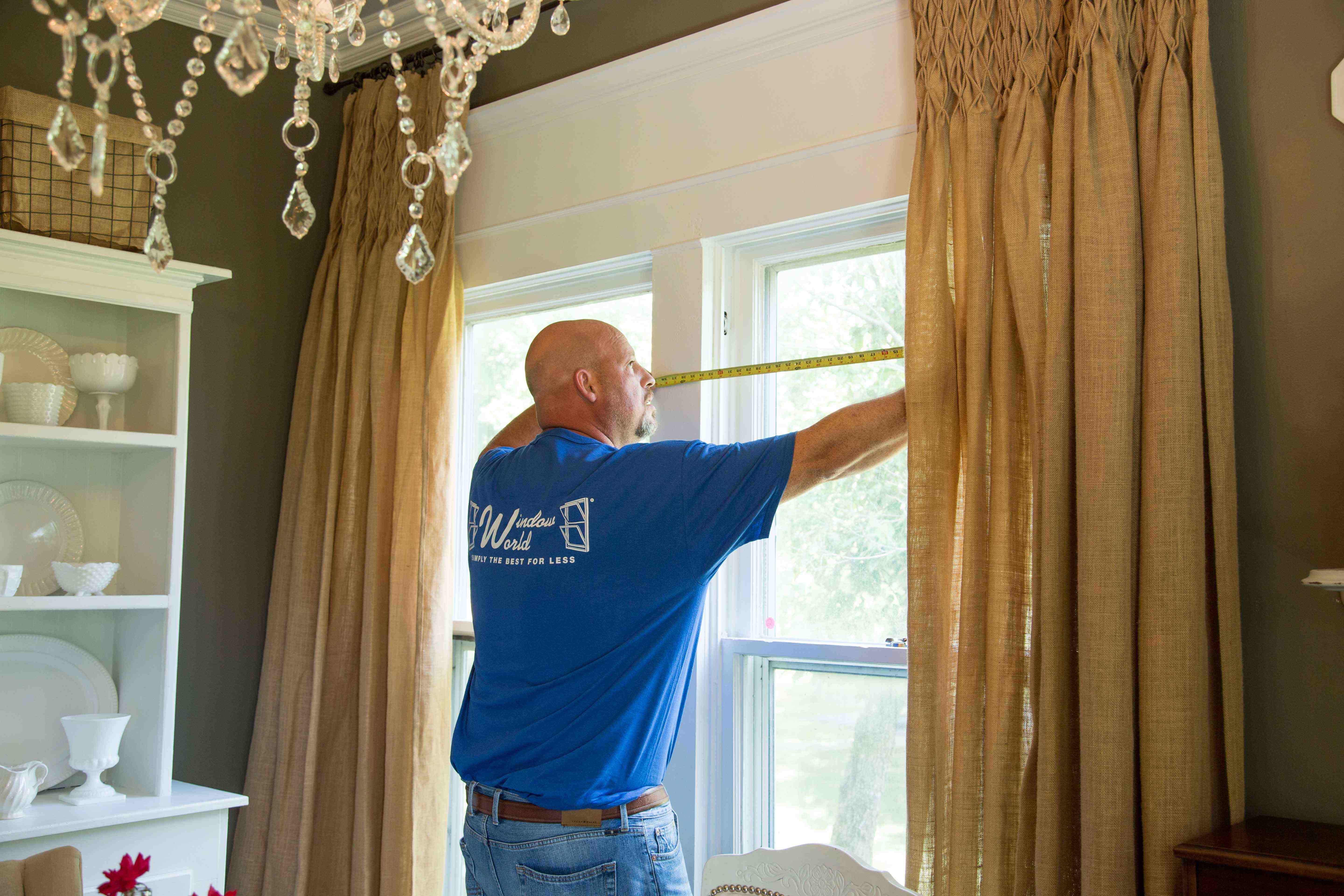 Old windows should be replaced immediately after removal. Depending on the size of the job, you will more than likely have a crew of several people in your home. One group of installers will remove windows as the others bring in new ones. Periodically, old windows are moved outside. Window World does one-for-one window replacements, which means windows are removed and replaced at the same time. Other than unforeseen circumstances, there should not be an instance where an installer has moved on to another window and left an opening with no window.
Installers will add exterior cladding. The installers will add an exterior trim on your windows. The trim, or cladding, is designed to provide a weathertight seal.
Be available. Don't hesitate to ask questions and be involved in your project, but avoid hovering or micromanaging the crew, which can impede progress. Be confident in the installers' ability to do their job well. They may not need your input at all during the installation process.
Be prepared for the unexpected. Broken glass, cracked backsplash tile, the discovery of existing water damage — these things are rare but can happen. You can't plan for every little mishap that may occur during a renovation, so it's best to go into the situation prepared for whatever happens.
After new window installation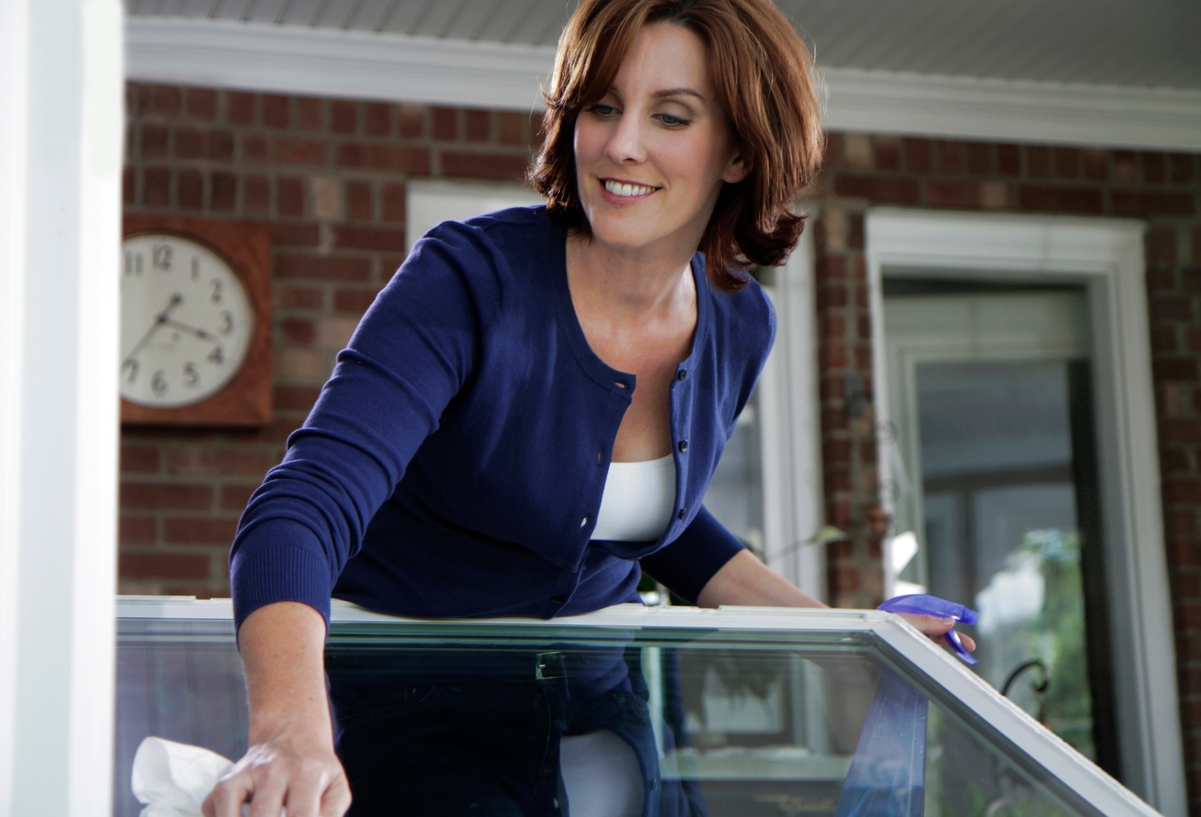 Test your windows. Take time to open, close, lock, and unlock each new window as soon as possible. If you notice any issues, the sooner you report them to the window company, the better.
Ensure your house is broom clean. This doesn't mean your home will be dirt- and dust-free, but the crew should have taken care to leave your house as close to the way they found it as possible. Keep in mind that after having an entire crew of people in and out of your home, as well as intermittent exposure to outdoor elements, you'll probably need a deeper cleaning than the one they provide.
No windows or tools left behind. Check to make sure the old windows have been removed from outside your home and that the crew didn't forget any tools or materials.
Luckily, Window World installation experts have encountered almost every situation imaginable — and they know how to handle them with efficacy, safety, and care. Request a free quote for your window installation. We would love to work with you.
Editor's Note: This post was updated in October 2020.
---