Back to Blog
5 of the Most Popular Smart Home Upgrades That You Can Do in a Weekend
Ready to get started?
Window World offers free in-home consultations! Click below to schedule today!
Get started!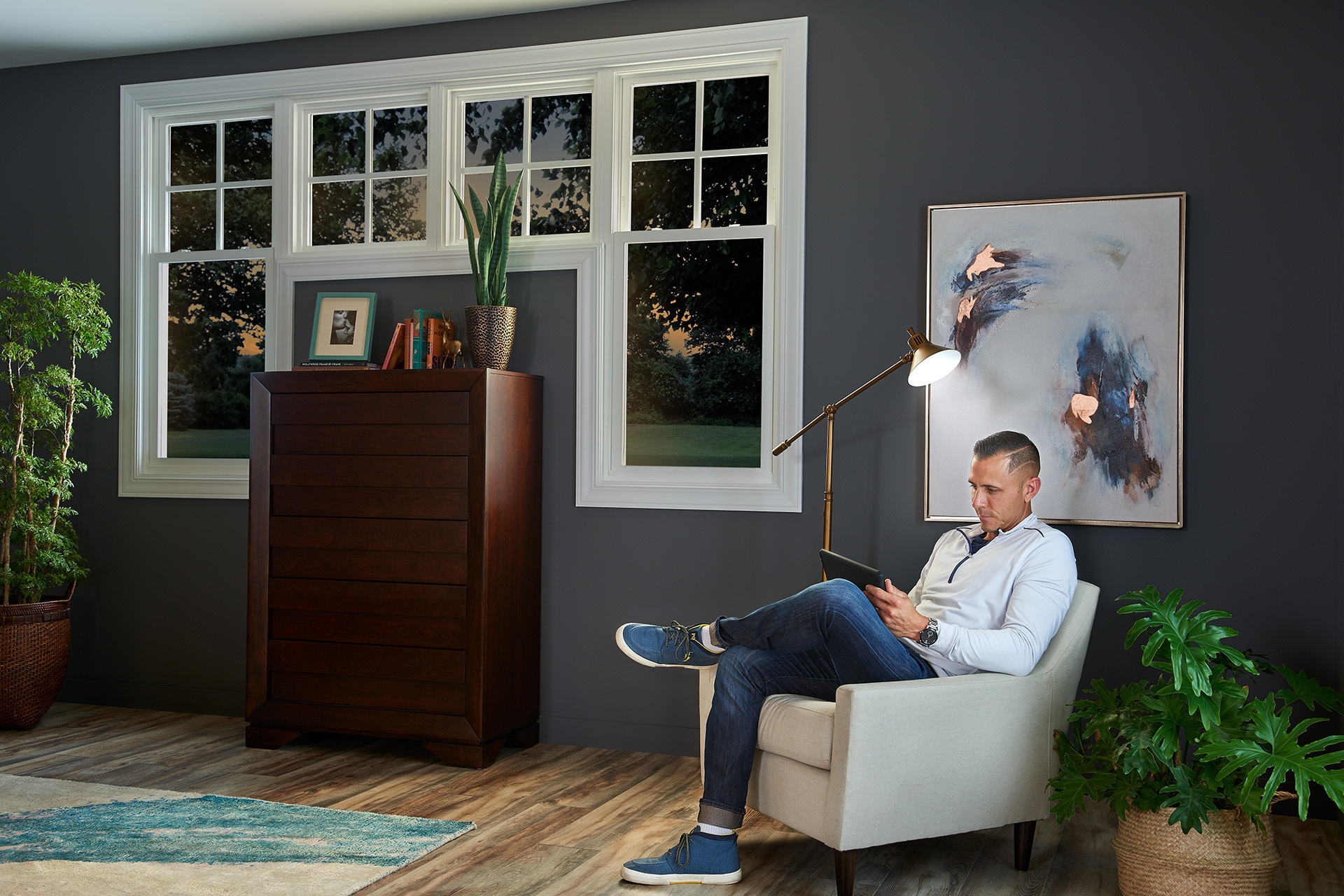 Transforming your home with smart technology is easier than you think.
As we continue finding new ways to make our lives easier with technology, it was only a matter of time before many of the same time-saving innovations made their way into the house.
Enter the "smart home."
Voice-activated microwaves and robot vacuums have become commonplace in many of today's homes, and it's never been easier to make your home run more efficiently than it is now. You don't need to have new electrical work done or take down any walls to transform your current residence into the smart home of your dreams. Many of the most popular upgrades can be installed and used on the same day. Let's look at five of the easiest ways to bring your home into the 21st century with smart home design.
Smart speakers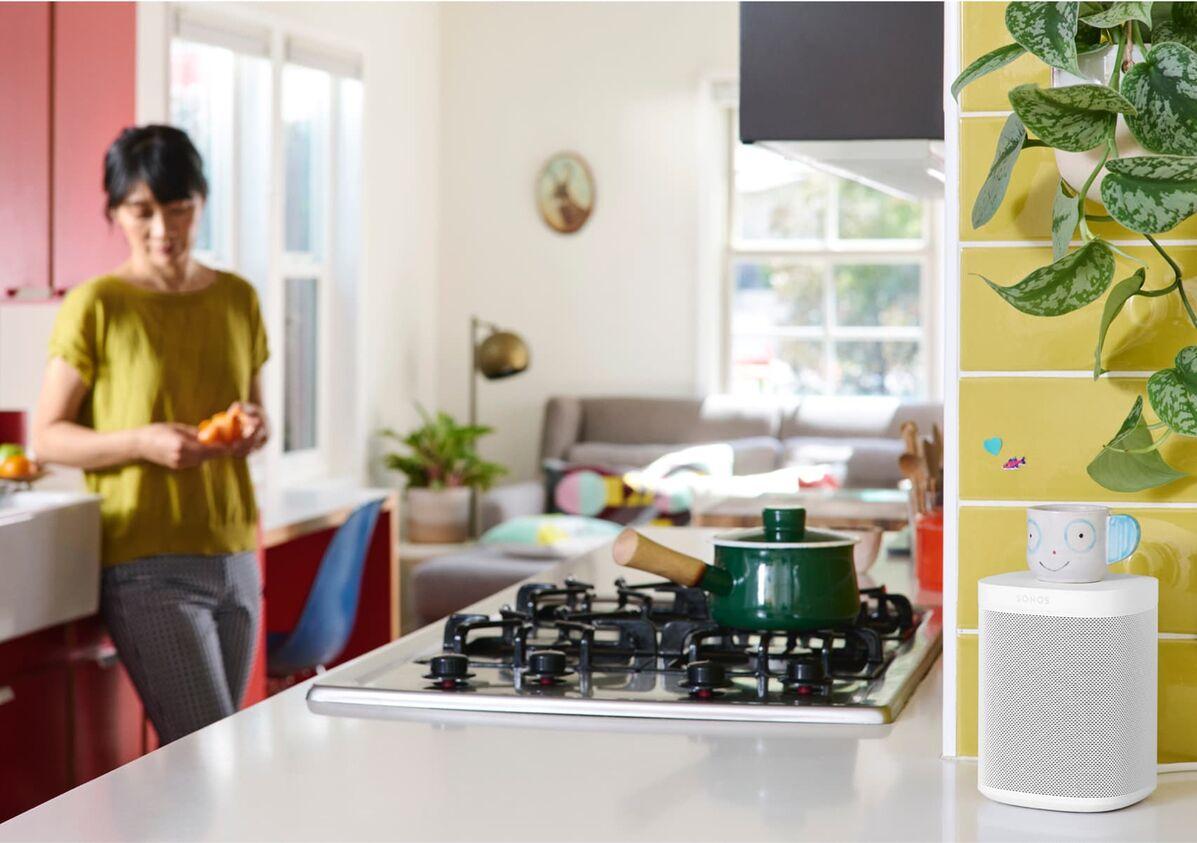 Smart speakers are probably the most popular smart home device on the market right now. If you don't already have the omnipresent assistance of Alexa, Siri, or Google by your side, you probably know someone who does. While most smart speakers can connect with virtual assistants after a short setup, Amazon's family of Echo products, Google Home, and the Apple HomePod all feature voice-prompted assistance right out of the box when connected to a Wi-Fi signal.
You can use these speakers to help put a grocery list together, review the weather for the upcoming weekend, or to play your favorite movement from Bach when the boss comes over for dinner. Those with limited mobility will find the hands-free utility of smart speakers a welcome addition in their lives. And as a bonus, most smart speakers work together with the rest of your smart devices to create a seamlessly connected web of control for your home. Ready to dim the lights for the movie, just ask Alexa. And tell her to pop the popcorn while you're at it.
Smart detectors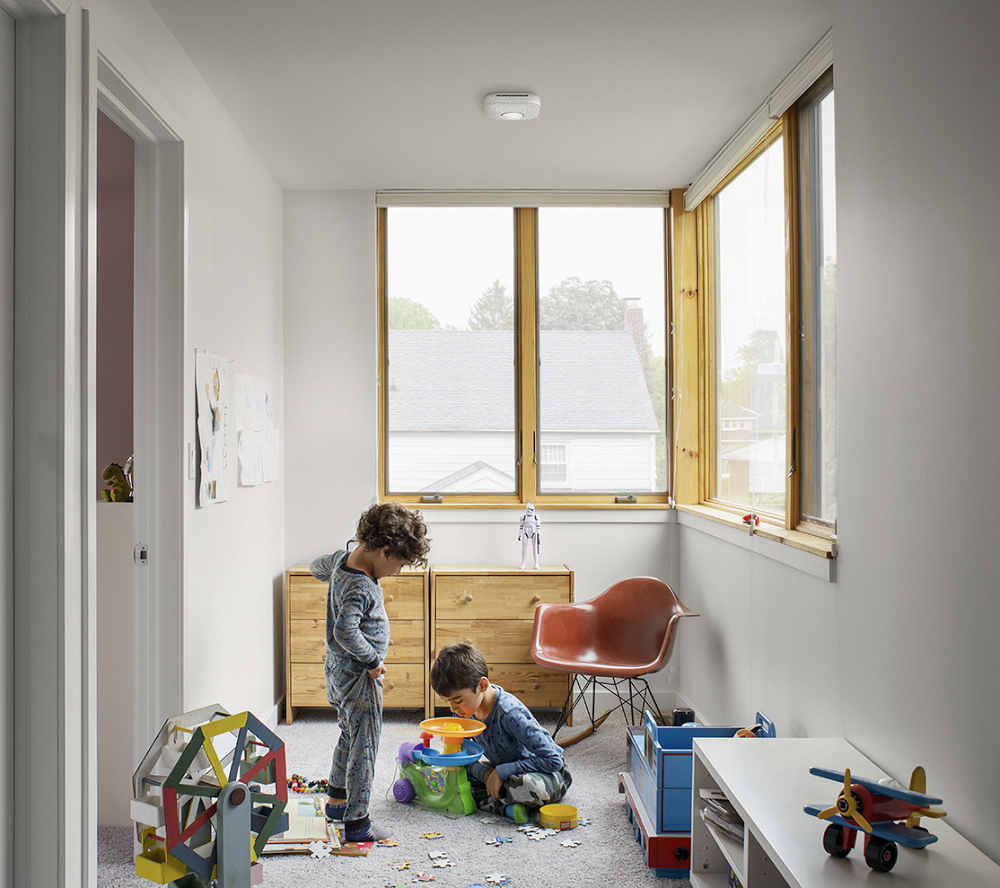 Smart detectors are a wonderful way to add some peace of mind to your home. The Nest Protect, which is both a smoke and carbon monoxide detector in one, can test its batteries and sensors over 400 times a day. Not only that, it tests its speaker and horn once a month, too. Gone are the days of wondering if you need more 9V batteries. With a smart detector, you'll know.

Once it's been set up, a smart detector can alert you and your family when something's wrong by sending an alert to your phone, even if you're not at home. This is especially important today, with fires able to engulf a room in less than five minutes.
If you're not ready to pull the trigger on a $100 smart detector for every room of the home, you can make your existing detectors "smart" by using a smoke detector listening device like this one from Ring. When it hears a detector in your house going off, it'll send an alert to your phone immediately.
Smart doorbells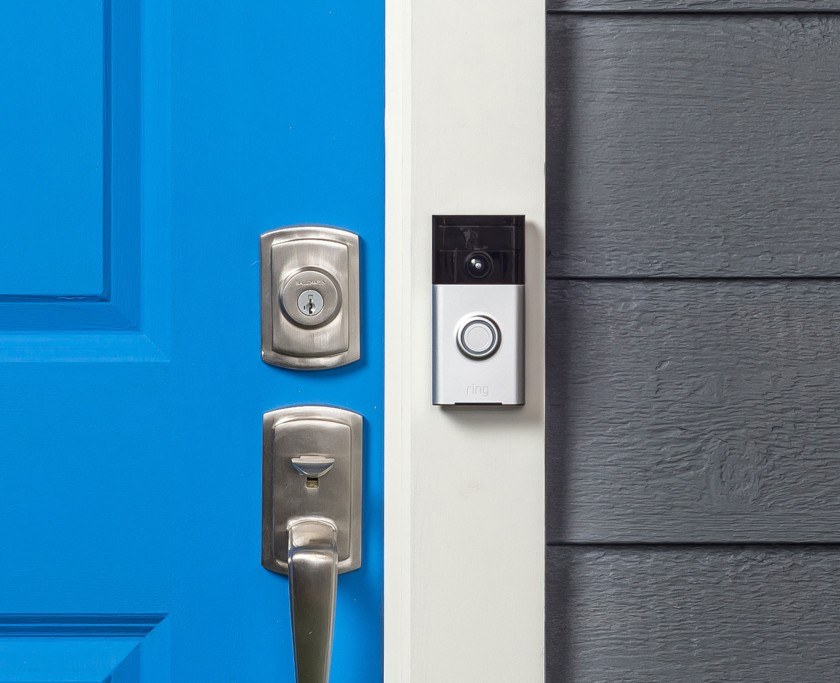 Speaking of detection, a smart video doorbell enhances home security by giving you an exact view of what's happening outside your front door at all times. When the device detects movement or someone uses the doorbell, it immediately sends an alert to your smartphone. Some devices even save a video clip of the interaction outside your house in case you need to review the footage later.
In addition to video capability, many smart doorbells feature a speaker that allows you to hear and respond to someone waiting outside your front door. This becomes especially handy for working families who spend a lot of time away from home. Using your phone to tell the delivery guy to drop the package at the door makes controlling your castle a breeze, no matter where you are. And for those of you without a traditionally wired doorbell, battery-powered options are available, too.

Smart lighting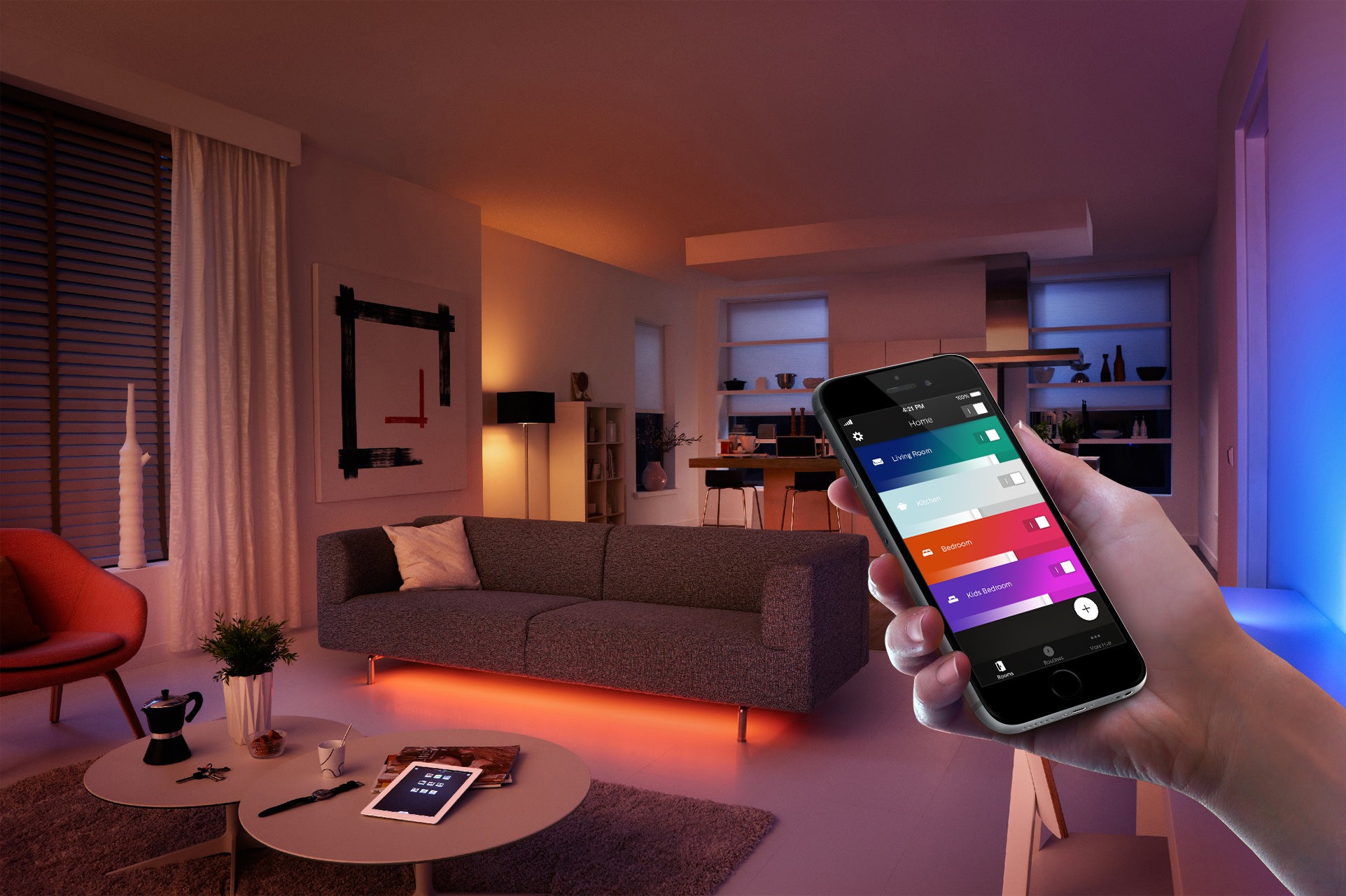 Smart lights have become one of the most popular smart home gadgets around, thanks in large part to how easy they are to set up and use. And while some smart products tend to fall into a niche category of newer homes and tech-savvy homeowners, smart lights are useful to just about everyone.

One of the main draws of smart lighting is the amount of personalized control that can be achieved with just a few bulbs. The most popular choice on the market, Hue LED light bulbs from Philips, can be controlled from an app on your smartphone no matter where you are. You can also program most smart lights to turn on before you arrive home and shut off when it's time for bed. If your lights are integrated with a smart speaker, you can even control them with a simple voice command – something that becomes extra useful when hands are full or busy. Perhaps most important, they're available in a variety of functional styles and attractive colors, some of which are dimmable.
Smart thermostats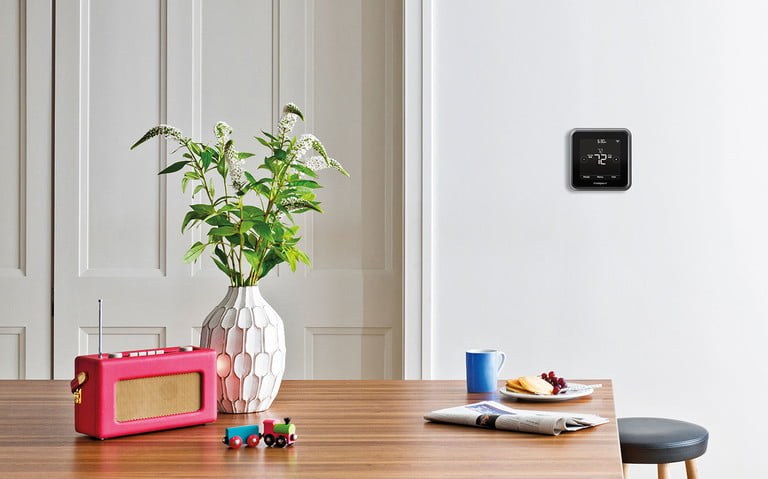 Smart thermostats have become a mainstay in many homes today for their ability to both save money on the power bills and warn homeowners about potential energy emergencies or concerns.
In terms of energy savings, the folks at Nest (one of the most popular smart thermostat makers around) estimate that its users save $131 to $145 each year. Ecobee, a major competitor of Nest, says that its customers saved up to 23% on their annual heating and cooling costs. No matter which brand you choose to go with, a smart thermostat is practically guaranteed to help you regulate energy consumption more efficiently.
Not only do they help save energy, but a smart thermostat can learn from your behaviors and patterns, too. Both the Nest and the ecobee will adjust themselves to your daily usage patterns to create a heating and cooling schedule that gives you the most bang for your buck. And for those internet-connected smart thermostats, local weather information can be used to squeeze even more savings out of your HVAC system.
If you're looking for more helpful advice when it comes to upgrading your home, head over to our Inspiration section and peruse our blogs. When you've decided you're ready to talk to an expert about new windows, siding, or doors, we'll be here.
---